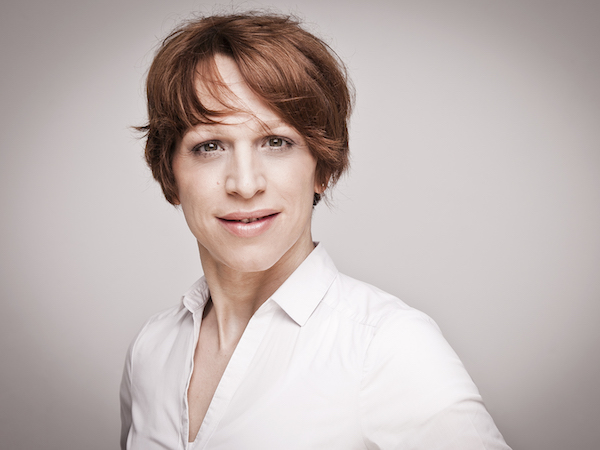 Dana Mahr
maître assistante
PhD Bielefeld University (2013)
Research interests
Dana Mahr is senior researcher within the ERC/SNF research group "Rethinking Public Participation and Science" at the University of Geneva. Her research centers on how "common people" make sense out of science, technology, and medicine. Currently she is busy writing the manuscript of her second book. It will explore how the rise of web 2.0 applications and health-data sharing networks influences the self-help practices of women. In addition she co-leads the Geneva based sub-group of the DoPHiS Sinergia Project on personalized medicine. In this context she explores together with Martina von Arx the moral economies of personalized health from the perspectives of users/customers/patients.
Recent publications
Mahr, D., Mahr, E., Von Arx, M. (2019), Entgrenzte Forschung. Soziologische und wissenshistorische Argumente für eine multiperspektivische und kontextsensitive Regulierung von Risiken in der Humanforschung, Report to the Federal Ministry of Public Health (FMPH) Switzerland.
Mahr D, (2018) Mikrobiomische Selbstwirksamkeit. Nehmen PatientInnen mit chronischen Darmerkrankungen ihre Darmgesundheit mithilfe von DIY Stuhltransplantationen in die eigene Hand?, in: Sascha Dickel et al. (eds.): Personal Health Science, Munich: Springer., pp 43-66. (PDF).
Mahr D, et. al. (2018) Watching or Being Watched. Enhancing Productive discussion between the Citizen Sciences, the Social Sciences, and the Humanities, in: Muki Haklay et al. (eds.): Citizen Science – Innovation in Open Science, Society and Policy, London: UCL Press. (LINK).
Mahr D, Prüll L, (2017) Körperliche Selbstermächtigung aus dem 3D-Drucker Feministische Kulturen als "Parallelwelten" und der Kampf um gesellschaftliche Teilhabe seit 1970, in: Paul Buckermann et al. (eds.): Kybernetik, Kapitalismus, Revolutionen. Emanzipatorische Perspektiven im technologischen Wandel, Münster: Unrast, pp 161-190. (PDF).
Mahr D, (2017), Watching is Sharing. Pornokollektive im Zeichen von Big Data, in: Avenue. Das Magazin für Wissenskultur 3, pp 103-106. (PDF).
Mahr D, (2017), Self-Reporting and Participatory Health Platforms: Empowerment trough Sharing Information about Oneself Online?, Blog: Harvard Bill of Health's Symposium on Critical Studies of Citizen Science in Biomedical Research.
(LINK).