LGBTQIA+ realities as lived expertise in the production of health and wellbeing policies
Dana Mahr, Patricia A. Solomon, Urs Vanessa Sager, Mirjam Werlen, Noemi Grütter, and Martin Vieweger
Acknowledgments: We developed the core ideas for this exploratory blog entry during the 2019 Swiss Gender Hackaton hosted by the Be You Network in Corporation with the Federal Office of Equality, the City of Bern, the University of Geneva and many other institutions and non profit organizations like Amnesty international. A word of appreciation is going to Barbara Krattiger for her warm welcome to her city, Sandrine Cina for organizing and hosting the event, and to all those volunteers and participants who made this Hackaton an impactful experience. We also owe thanks to Martina von Arx for commenting on an early version of the manuscript.
Note: All authors of this blog entry share equal authorship. As corresponding author acts Dana Mahr. For questions you may send a mail to dana.mahr@unige.ch.
Introduction
While the paradigm of personalized health (the idea of a big data driven science that promisees an optimized healthcare for individual patients while involving less resources) is about to become implemented into the Swiss healthcare system, there is still a lot of confusion about the intension and extension of this political buzzword. Neither its relation to the other three aspects of modern health (participation, prediction, and prevention) nor its bio-governmental implications are yet discussed in a satisfying way. The needs and challenges of vulnerable groups such as those of diverse cultural backgrounds, other faith traditions and spiritualities, the differently abled, the socio-economically marginalized the elderly, women, and the LGBTQIA+ community appear to receive less attention in the move towards a personalized health system in Switzerland. In this blog entry we examine the prospect of how an enhanced representation of the LGBTQIA+ community within the "making of personalized health" in Switzerland can enforce a new mode of knowledge co-production between citizens, medical professionals, scientists, and political decision makers. In so doing, this new mode may also pave the way for Switzerland to become a model country for a truly inclusive healthcare system.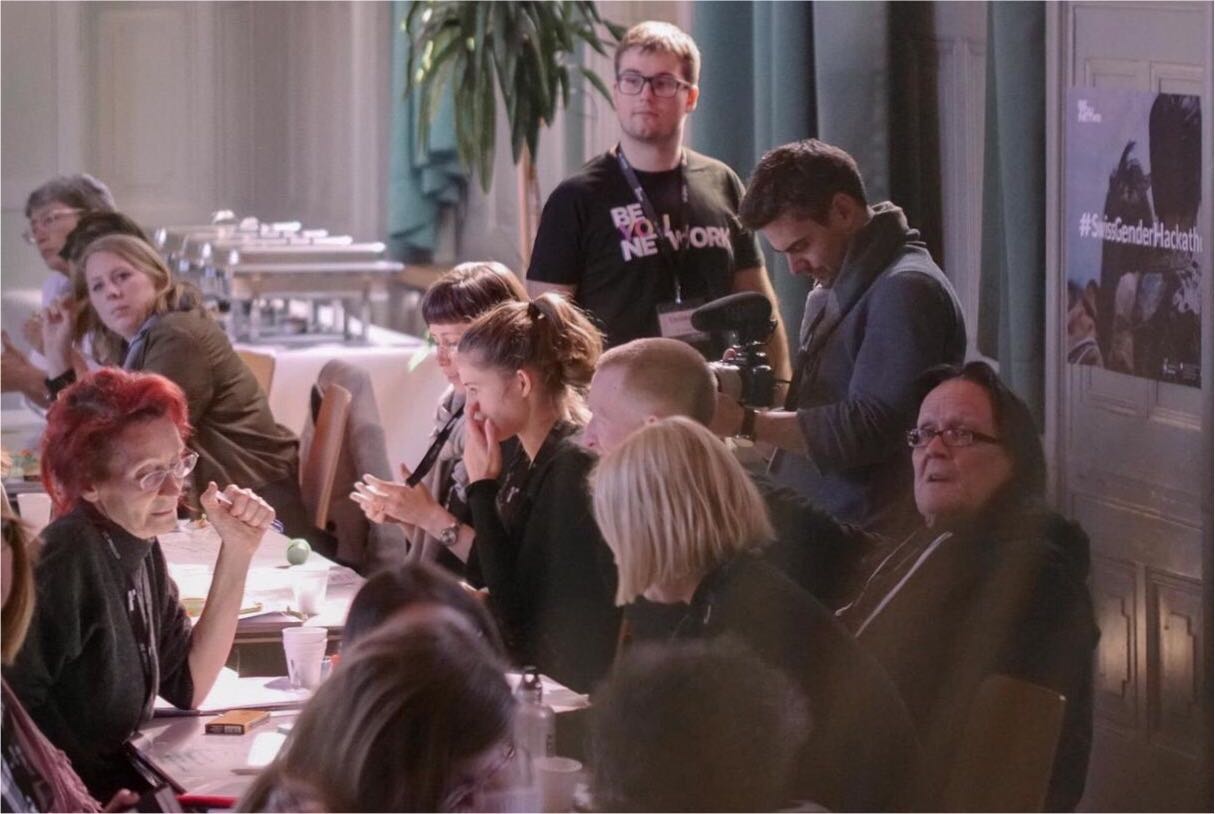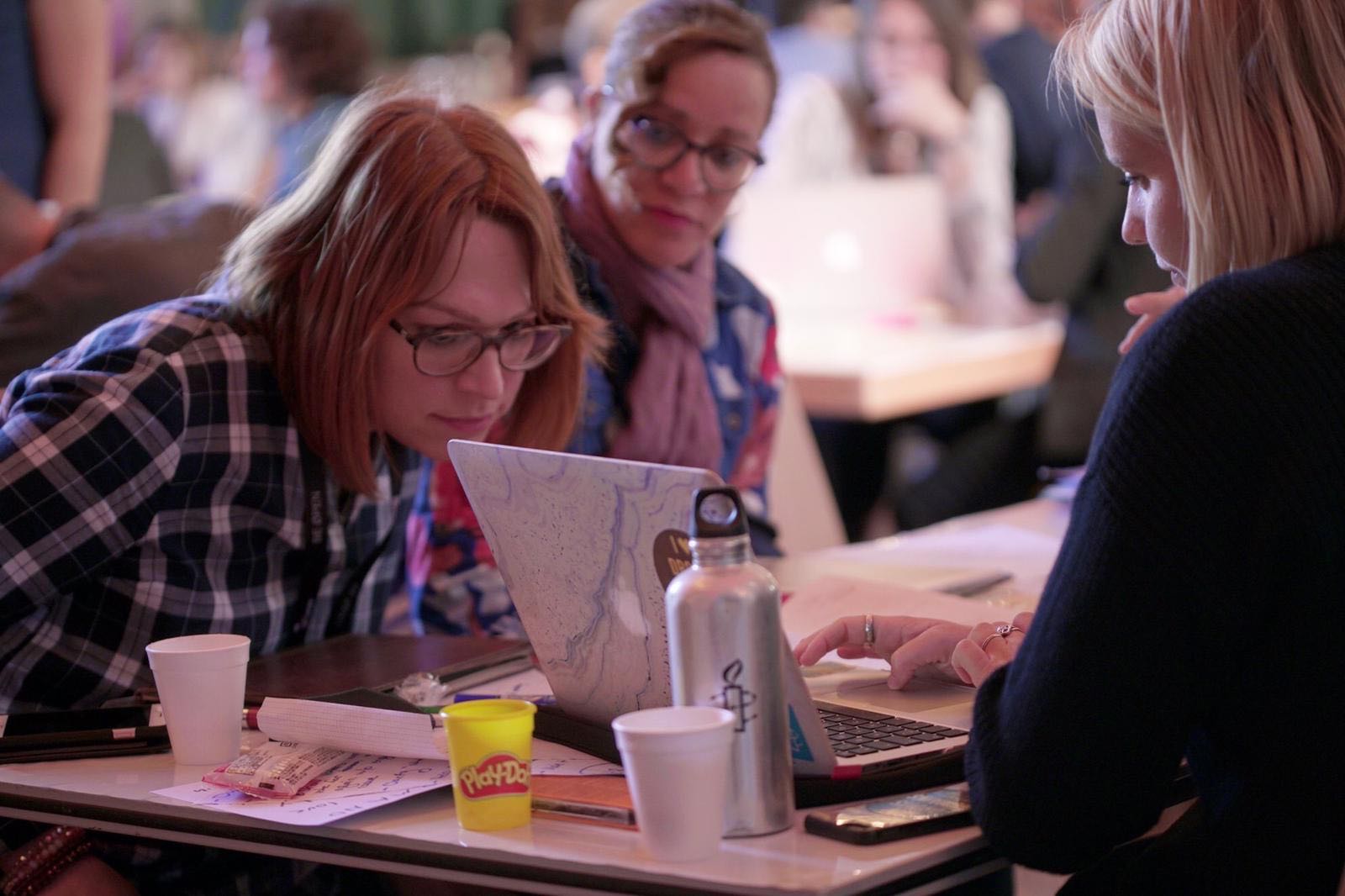 Community based experiential knowledge: a key ressource for an inclusive approach towards personalized medicine
Fifty years after the civil rights protests of Stonewall and more than 30 years after the ActUp movement, in which HIV-positive gays, lesbians, and trans*-folks fought for the inclusion of their lay-expertise into the development of antiviral drugs and therapies, there has been positive change for, with, and on behalf of the LGBTQIA+ community in western societies. This is most apparent on the level of visibility and civil rights. Nevertheless, the road towards full equality and integration is still long. Access to healthcare in terms of the special needs of the bodies and psyches of LGBTQIA+ individuals remains for many healthcare professionals and policy makers uncharted territory; a situation that finds its reflection for example in how the Swiss legislator, Swiss Health Insurances, and many doctors, approach trans*- and inter*- people. Furthermore, the health relevant intersections between LGBTQIA+ identities and other factors like age, faith, cultural background, social class, and ability of one's own body haven't been sufficiently incorporated as an interrelated challenge for the Swiss healthcare system. The rise of personalized health might be either a huge chance or a problem for the LGBTQIA+ community, but the outcome of its implementation strongly depends on how we as society fill the buzzword of "personalization" with meaning, and how we find ways to operationalize it in a way that include everyone. To achieve this we are called to include LGBTQIA+ individuals not only on the level of representation but to invite them as equal partners in the co-production of medical, care and legislative knowledge. We, as a highly heterogenous collective of authors comprised of persons of varying cultural heritages, gender identities, sexual orientations, social classes, ages, professions and fields of expertise, have one thing in common:  an intimate experiential knowledge about our bodies and psyches as LGBTQIA+ individuals. This specific form of knowledge, as is our hypothesis, needs to be addressed as a valid ressource for shaping the future of our healthcare system. We are, in line with the proponents of personalized health, convinced that the old "one-fits-all-approach" towards health (if it ever existed) has little place in the 21st Century. Nevertheless, we are also wary of the fragmentation and individualization of health, since some societal groups are (still) in need of sensitivity towards their mental and physical health and must be heard as a body of valid actors. For this, we propose to implement an actionable knowledge hub of LGBTQIA+ individuals to serve as mediator between their communities, healthcare actors and the political system, thereby translating the needs of their peers into a system compatible language via collecting our voices. The epistemic grounding of this type of knowledge production "rests on the intimacy of bodily being, narrativity and their inherent truth-value. It is not reason at work, but bodily perception; not objective facts, but subjective sensations; not experiment, but experience" (Strasser and Mahr – forthcoming). Therefore, the discussion about healthcare policies, which still very often relies on knowledge that has been shaped via the experimental and supposedly objective methods of science, might be enriched by a complementary source. The classic scientific values (although they are heuristically helpful) have been established in a specific socio-historical context in which scientists and medical professionals had a more homogenous background (mostly white, cis-gendered middle class men). Therefore, it is imperative to re-visit values like accuracy, simplicity, consistency, scope, and fruitfulness and contextualize them with complementary values like empirical adequacy, ontological heterogeneity and complexity, novelty, applicability to human needs, and diffusion of power which have already been introduced by feminist epistemologists like Helen Longino in the 1990s.
The LGBTQIA+ knowledge hub
Representative tokenism within the political and medical discourse about the implementation of personalized health in Switzerland is not effective when it comes to understanding and implementing the medical needs of the LGBTQIA+ community. Rather, it is imperative to establish substantial ways for participation both in political decision making and in the shaping of the medical knowledge that informs the political process. For this, we propose the installation of a permanent knowledge hub consisting of a (small) representative group of knowledgeable LGBTQIA+ individuals from all cultural and linguistic regions of Switzerland. This group, which could for example be institutionalized under the umbrella of the Federal Office of Public Health (BAG) in Bern, shall have six tasks:
 Reaching out into the LGBTQIA+ community and its sub-communities via collaborations with non-Profit organizations (e.g. Pink Cross, Queer Altern, TGNS), cultural institutions (clubs, magazines, saunas, specialized social networks [like planet romeo]), self-help groups, LGBTQIA+ friendly institutions of faith (e.g. Emmanuel Episcopal Church Geneva), universities, street-workers, people who are active and knowledgeable within migrant communities etc.,
Collecting and categorizing experiential knowledge within the LGBTQIA+ community for having first-hand perspectives of their needs and concerns towards the development of the healthcare system in Switzerland,
Establishing a strategy for hearing the voices, and ideas of those who may even be marginalized within the LGBTQIA+ community;. gay men of African, Arabic, Caribbean, Latino etc. cultural background, trans* people of color, the nearly invisible population of lesbian migrants from the Philippines without papers who work in cities like Geneva in precarious conditions and many more,
Translating and disseminating the collected knowledge into the systemic languages of the medical sciences and the political system, via liaison with specialists – like the working groups of the BAG. A key element shall be an ethic of an equivalence of experiential community knowledge and scientific knowledge as well as equality between the members of the knowledge hub and the experts from other areas,
Co-producing health strategies and policies together with decision makers at the intersections of the political and medical system,
Reporting their work back to the LGBTQIA+ community on a regular basis, while being open to collect, translate and represent new experiential knowledge for policy processes.
Concluding notes
The establishment of such a translational and participatory structure of community based experiential knowledge will not only serve the medical and psychological needs of the LGBTQIA+ population in Switzerland, but might also increase the general inclusiveness and visible diversity of the Swiss society. A possible side effect of such a health policy could also be the attraction of more talented people from all over the world, who might have been victims of marginalization in their home countries, but who would enrich a welcoming and caring society with their work, for example in the sector of care in retirement homes, in academic institutions, or in various other fields.
MADAM NORUPAI[1]
https://www.beyounetwork.org/hackathon
https://queeraltern.ch/
[1] The group name on the day chosen by its members is an anagram of the first two letters of each members first name.