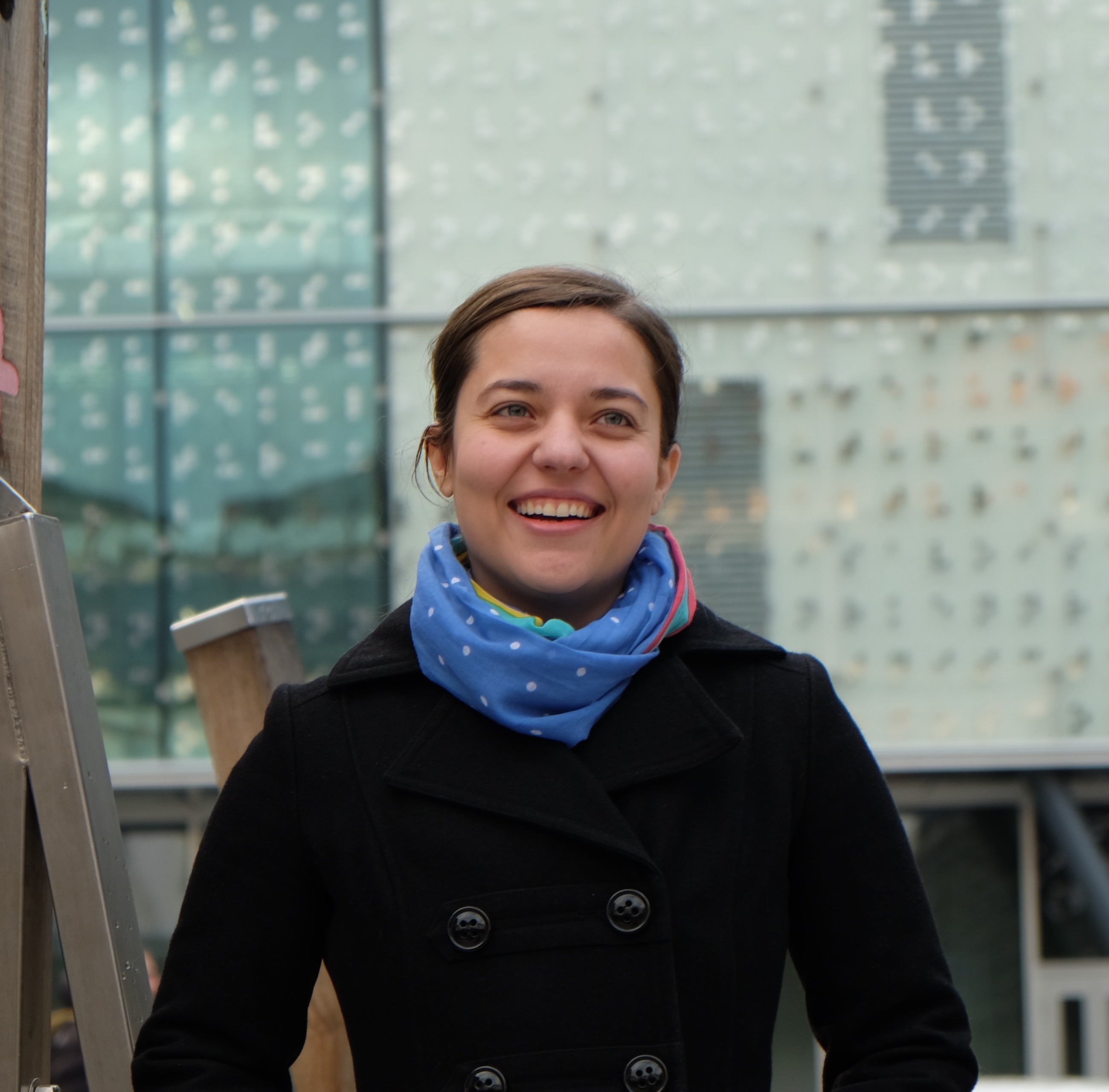 Gabriela Sanchez
Core Organizer
PhD Student in STS at UNIGE. Researching Citizen Sciences, focusing on DIYbio and Biohacking, exploration and open documentation of the global
DIYbiosphere
.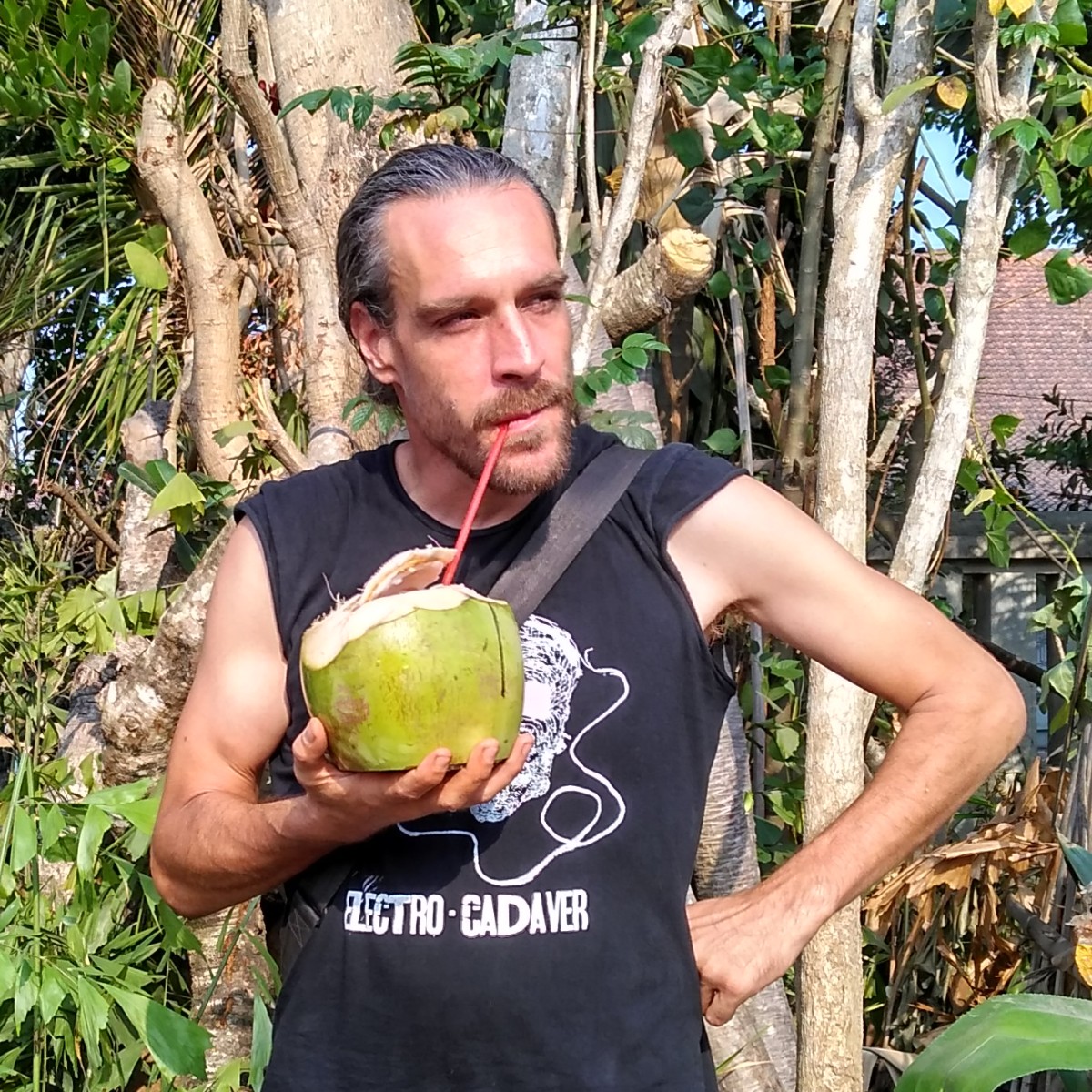 Marc Dusseiller
Core Organizer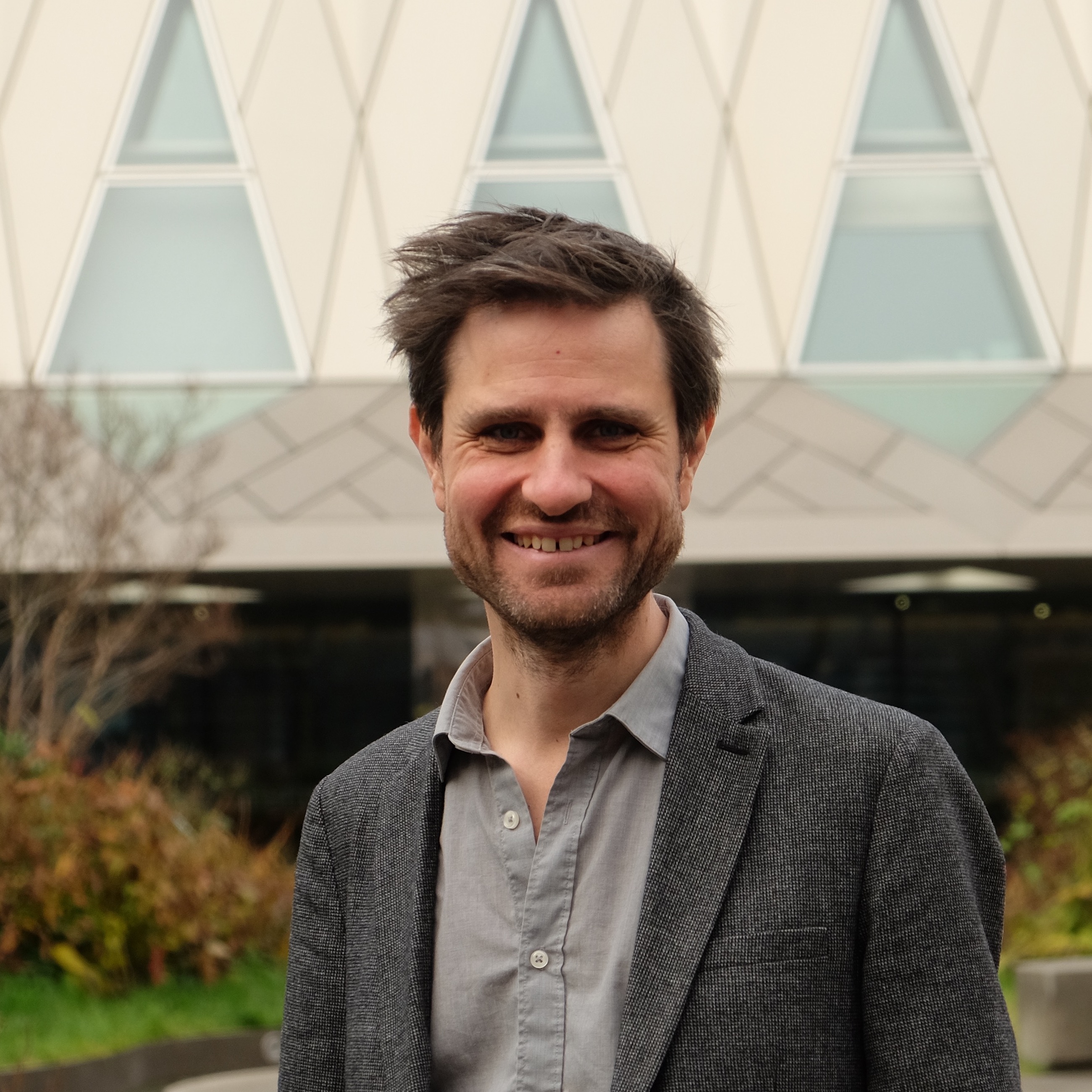 Bruno J. Strasser
Core Organizer, Scientific Advisor
François Grey
CERN Connector, Citizen Science Advisor
Coordinator of
Citizen Cyberlab
, a partnership that develops crowsourced technologies, explores the impact of citizen science, and promotes public participation in science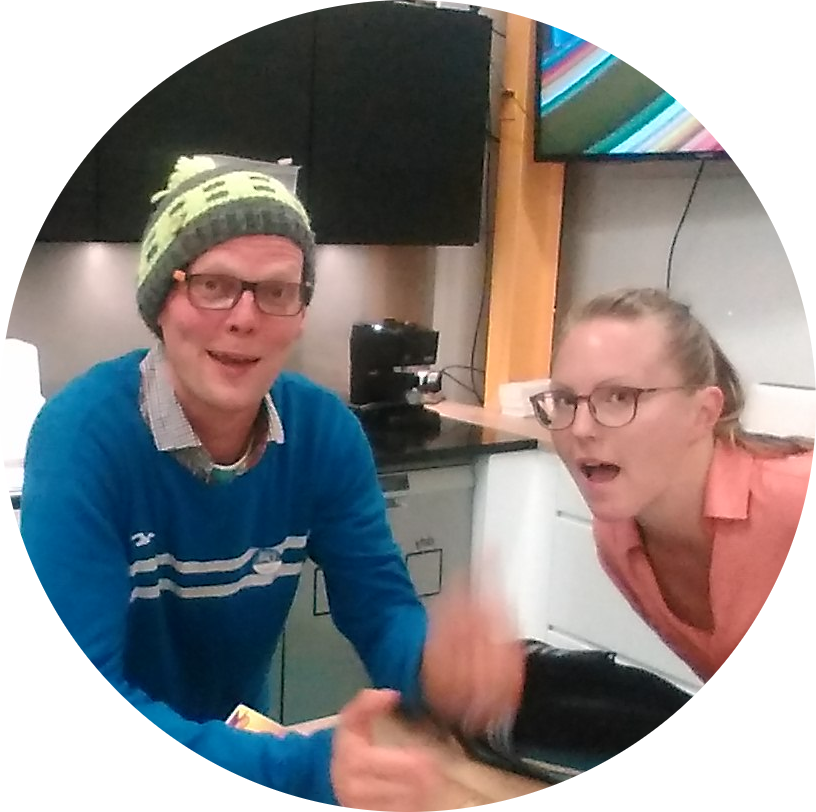 Harri & Tuuli
Hosts @ IdeaSquare
Harri Torvoinen and Tuuli Utriainen are our terrific hosts at IdeaSquare.
Michael Doser
Transdisciplinary CERN Connector
Researcher and particle phycisist at CERN. Intersted in the intersections between science, art, and society.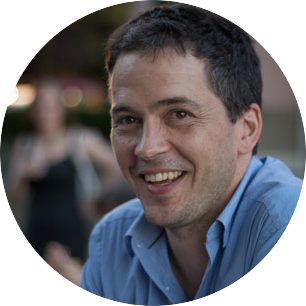 Basile Zimmermann
Joint Sino-Swiss Programme Connector
Researcher and director of the Confucious Institute at the University of Geneva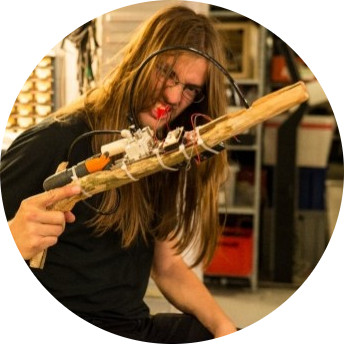 Rüdiger Trojok
Program Consultant and Biohacker
Biohacker and policy consultant.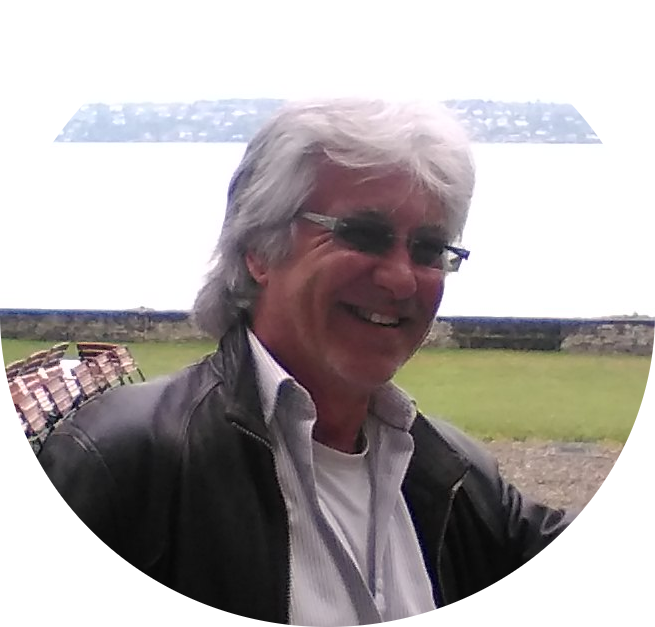 Vincent Hürlimann
Host at Institute Confucius
Intendant and host at the Confucius Institute
Participants
Gernot J. Abel (Copenhagen, Denmark)
Research & Innovation, Novozymes
Laura Armero Hernandez (Madrid, Spain)
Pharmacy student, OpenLab Madrid
Rachel Aronoff (Switzerland)
Biologist, Hackuarium
Lena Asai (Tokyo/Japan)
Designer, Individual
Imane Baïz (Paris, France)
DITOs project manager, Center for Research and Interdisciplinarity
Thierry Bardini (Montreal)
Professor and chair, Université de Montréal
Alexandra Berditchevskaia (London, UK)
Knowledge Transfer, Tekiu Ltd
José María Blanco (Madrid)
DITOs European Project Spanish Coordinator, Medialab-Prado Madrid
Philipp Boeing (London)
Entrepreneur , Bento Bio
Rosen Bogdanov (Barcelona)
PhD , DIYBio / Universitat Oberta de Catalunya
Monique Bolli (Lausanne)
Phd Student, École polytechnique fédérale de Lausanne
Martin Malthe Borch (Copenhagen, Denmark)
Consultant, Biohacker, Biological Engineer, Designer, BioFabLab Roskilde University, Biologigaragen
Manon Briod (Basel)
Student, Hochschule für Gestaltung und Kunst, Fachhochschule Nordwestschweiz
Julian Chollet (Munich)
Molecular Biology, Biohacker
María Corzo Martínez (Madrid, Spain)
Biology student, OpenLab Madrid
Nieves Cubo Mateo (Madrid, Spain)
Engineer and Researcher (R+D), Exovite & Consejo Superior de Investigaciones Científicas
Sarah Davies (Copenhagen, Denmark)
Academic, University of Copenhagen
Ana Delgado (Oslo)
Researcher, TIK- Centre for Technology, Innovation and Culture
Juan Pablo Díaz Moreno (Berlin, Germany)
Cultural Worker, Teacher, Artist, Top e.V
Marc Dusseiller (Zurich, Switzerland)
Freiberufler / Workshopologist, Hackteria / Center for Alternative Coconut Research
Iouri Ermoline (Geneva/Switzerland)
Electronics, Michigan State University Atlas Group / Conseil européen pour la recherche nucléaire
Emmanuel Ferrand (Paris)
Science , La Générale / Université Pierre et Marie CURIE
Agung Firmanto Budiharto (Yogyakarta, Indonesia)
Artist, LifePatch
Mindaugas Gapsevicius (Berlin)
Artist, Top Association for the Promotion of Cultural Practice
Urs Gaudenz (Lucern, Switzerland)
Researcher + Engineer + Lecturer, GaudiLabs / Hackteria / University Lucern
Simon Gmajner (Ljubljana, Slovenia)
Producer, Kapelica Gallery, BioTehna
Claudia Göbel (Berlin, Germany)
Citizen Science, European Citizen Science Association / Museum für Naturkunde Berlin
Sergio Granado (Madrid, Spain)
Biology student, OpenLab Madrid
Lisa Halfon (Rome, Italy)
PhD Student, University of Perugia
Caroline Hammoutene (Vienna)
Student, [kat]alab
patrick hasenfeld (Heidelberg)
Technican, Biotop Community Lab
Luc Henry (Renens)
Curious mind, Hackuarium
Cosima Herter (Toronto, Ontario, Canada)
Consultant, Individual
Laura Simone Hille (Hamburg, Germany)
PhD student, Leuphana University Lüneburg
Sachiko Hirosue (Lausanne, CH)
Research, biodesign.cc
Björn Huwe (Potsdam, Germany)
Facilitater for local communities at the area of biology-tech/citizen science/open science, Science Shop Potsdam
Pablo Jimenez López (Madrid, Spain.)
Biochemistry student, OpenLab Madrid
Oliver Keller (Geneva)
Applied Physics/Engineering/Education, Conseil européen pour la recherche nucléaire
Raphael Kim (London, UK)
PhD Student / Researcher, Queen Mary University
Puneet Kishor (Washington DC, USA)
Open Science Advocate, Individual
Tobias Klein (Vienna, Austria)
Student, [kat]alab
Sebastian Kratz (Vienna)
Student, [kat]alab
Thomas Landrain (Paris, France)
Open Science Entrepreneur / Biohacker, JoGL / La Paillasse / Epidemium
Andrew Lapworth (Bristol, UK)
University Lecturer, University of Bristol
(Location (City, Country))
Michael Laufer (San Francisco, US)
Mathematician, Four Thieves Vinegar Collective
Ivan Laurrauri de Miguel (Vitoria, Spain)
Entrepeneur, OpenLab Madrid
Vanessa Lorenzo Toquero (Lausanne)
Product & Media designer/Artist, Hackuarium / Hybridoa / Hackteria
Jenny Ludwig (Munich)
Maker & Organizer, Make Munich / Munich Maker Lab e.V.
Alicia Mansilla (Paris, FRANCE)
DITOs intern, Centre for Research and Interdisciplinary
Thomas Hervé Mboa Nkoudou (Québec/Canada)
Researcher , Université Laval / Association pour la promotion de la science ouverte en Haïti et en Afrique
vittorio milone (napoli)
phd student, University of Napoli l'Orientale
Alexander Möllers (Germany)
Technical, Individual
Juan Monzón (Zaragoza, Spain)
CEO, EXOVITE
Eleni-Aikaterini Moraitopoulou (Paris, France)
DITOs intern, Centre for Research and Interdisciplinary
Federico Muffatto (Amsterdam)
Researcher – biohacker – CEO digi.bio, Waag Society – Digi.Bio
Alexander Murer (Graz, Austria)
CEO of a biotech startup, OLGA, Open Biolab Graz Austria
Ricardo Mutuberria (Barcelona & New York)
Scientific Culture Promotion & Museum Consultant, Genespace.org
Marta Napiorkowska (Basel, Switzerland)
Student, Eidgenössische Technische Hochschule Zurich
Marion Neumann (Switzerland)
Filmmaker, Individual
Benjamin Reza Ölke (Munich)
Computational Biologist, Technischen Universität / Ludwig-Maximilians-Universität München
Mayra Paola Oquist Phillips (Madrid, Spain)
Biology Student, OpenLab Madrid
Lucy Patterson (Berlin)
Community organiser, Science Hack Day Berlin
Paula Pin Lage (Barcelona)
open source hardware hacker and researcher , Pechblenda Lab "Calafou"
Winnie Poncelet (Ghent, Belgium)
Freelance researcher, ReaGent
Francisco Javier Quero Lombardero (Madrid)
Biology student, OpenLab Madrid
Elisa Radosta (Geneva)
Adjoint Scientifique, Bioscope, University of Geneva
Daniel Roher (Toronto )
Filmmaker , Loud Roar Productions
Doris Roth (Austria)
Student, [kat]alab
Gonzalo Saiz Gonzalo (Madrid)
Biology student, OpenLab Madrid
Gabriela Alejandra Sanchez (Geneva, Switzerland)
PhD Student, University of Geneva
Christoph Schmidt (Graz, Austria)
Chemical Technician, Open bioLab Graz Austria
Christian Ludwig Schulz (Erlangen, Germany)
Project Manager Health Tech Community / Entrepreneur, Spirit Link / Random Biotics
Günter Seyfried (Vienna)
Artist, pavillon 35
Sunoj Das Shrestha (Nepal)
Engineer, Teacher , Karkhana
Massimiliano Simons (Leuven, Belgium)
PhD student, Katholieke Universiteit Leuven
Bengt Sjölén (Stockholm, Sweden + Berlin, Germany)
Software/electronics/artist/biochemistry/biology, Individual + Hackteria + Critical Engineering + more
Karolina Sobecka (NYC)
artist / designer , individual
Johan Söderberg (Göteborg, Sweden)
Associate Professor, Department of Philosophy, Linguistics, and Theory of Science
Anezka Marie Sokol (Copenhagen, Denmark)
Teacher, water researcher , Biologigaragen
Joanna Steinhardt (Oakland, California)
graduate student / communications consultant, University of California, Santa Barbara // MycWorks
Bruno Strasser (Geneva)
Professor, University of Geneva
Andreas Stuermer (Kremsmünster, Austria)
Student, FH Wels
Radu Suciu (Geneva)
Researcher, University of Geneva
Sabhyata Timsina (Kathmandu, Nepal)
Social Science Research, Karkhana & Tribhuvan University
Kristijan Tkalec (Ljubljana, Slovenia)
Head of BioTehna laboratory and non-formal education, Kersnikova organization
Georg Tremmel (Tokyo, Japan)
Researcher, Bioclub Tokyo
Rüdiger Trojok (Berlin)
Biologist, Karlsruhe Institute of Technology-Institut für Technikfolgenabschätzung und Systemanalyse
Séverine Trouilloud (Lausanne)
Science communicator, Université de Lausanne – L'éprouvette
Mary Tsang (Boston)
Artist, Oestrohacker, Massachusetts Institute of Technology, Media Lab, Hackteria
Christian Andreas Vahlensieck (Zurich)
Student, Eidgenössische Technische Hochschule Zurich Student Project House
Roland van Dierendonck (Amsterdam, the Netherlands)
Independent, Individual
Nicola Wettmarshausen (germany, ammerbuch )
Journalist , fluxfilm
Bethan Wolfenden (London, UK)
Entrepreneur/Academic/Maker, Bento Bio + London Biohackspace
Sumeyye Yar (Netherlands)
Biochemist, Academy
Adam Zaretsky (Woodstock New York)
Artist, Researcher, Cultural Lightning Rod, NADL inc, psyFert, Marist College, BEAK
Blu Zaretsky (Woodstock NY)
Researcher, Woodstock Day School, BEAK
Heyu Zhao (Shanghai,China)
PhD candidate, Fudan University